The complexity and competitiveness of today's marketplace means that manufacturers are required to produce smaller batches of product, with more product variations, quickly and efficiently. Riseley Power and Automation Ltd offer Batch Systems (Recipe Control Systems) designed and implemented according to the ANSI / ISA-88 standard, to produce batches accurately, repeatedly and consistently at minimum cost.
The ANSI / ISA-88 (S88) standard provides terminology and models to simplify and improve the design, operation and general performance of batch plants. The standard seperates the recipes from the process control and production equipment. This enables the same equipment to be used for different stages of the process or to make different products, enabling operatives to modify and develop recipes quickly and easily without having to implement any software changes.
Batch / Recipe systems delivered by Riseley Power and Automation Ltd provide automated batch management including recipe development, batch management and execution, production scheduling, equipment performance monitoring, production history and material tracking. All batch systems are designed to improve batch consistency and the associated collection of real time, reliable and accurate batch event data.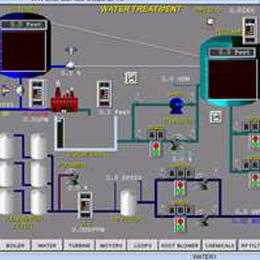 Riseley Power and Automation Ltd are experienced in the design and development of the following Batch / Recipe Systems: -
Citect SCADABatch
Rockwell FactoryTalk Batch
Siemens S7 Batch
Wonderware InBatch